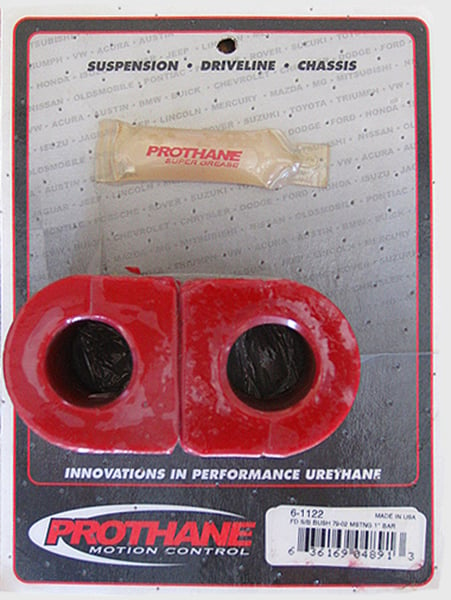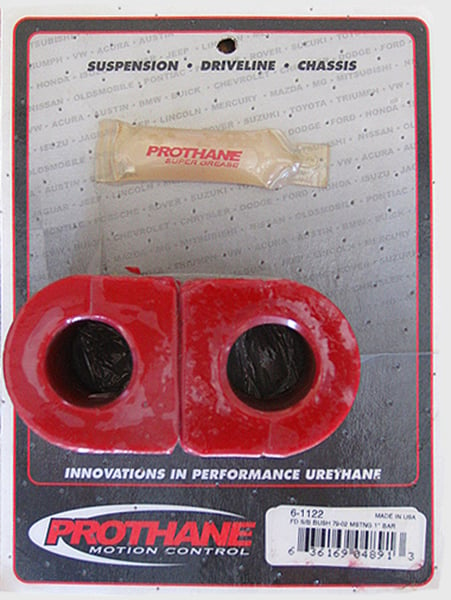 Prothane Polyurethane 1" (25mm) Sway Bar Bushings
$8.00
Prothane Part #6-1122
The package says they'll fit 79-04 Mustang but anyone using a 1" sway bar can use these.
Prothane Sway Bar Bushings are the cheapest and easiest way to increase the handling of your vehicle. By replacing your old rubber sway bar bushings with Prothane polyurethane sway bar bushings, you effectively increase the performance of your OE sway bar. Without rigid bushings for your sway bar to push against, the bar isn't able to provide the benefit that it was designed to provide. Prothane Sway Bar Bushings provide that necessary rigidity without sacrificing ride quality.
Prothane Sway Bar Bushings feature grooved bores that are designed to hold Prothanes Super Grease. This results in a long life of the bushing and ensures for quiet operation.